Unit II Classroom Applications of Fieldwork Basics
Lessons 3 and 4
Individual Roles in the Field
VIDEOGRAPHER
Interviewer _______________________________ Date _________________
Interviee _______________________________________
TASKS
Your purpose is to document information, not necessarily to express your artistic sensibilities.
Decide whether you will video alone or with a team.
Calculate how much memory you will require. Make sure you have enough.
Hold the camera steady. If this is not possible, use a tripod.
Check the sound for background noise or wind.
Check for backlighting.
Take a variety of shots. Begin with "wide-angle" shots that document as much of the setting as possible.
Take a series of close-ups of people, if appropriate.
Take extreme close-ups of objects.
When shooting outdoors, remember to have the sun at your back.
CHECKLIST: Did you:
____ Bring along extra batteries?
____ Test the camera in advance to ensure that it is working properly?
____ Thoroughly look at the environment to evaluate what should be videotaped?
____ Videotape the setting of the interview?
____ Ask people for permission to videotape them?
____ Take close-ups of the people, if you have permission to do so?
____ Make sure that anyone being videoed has signed a Written Release Form?
____ Take close-ups of relevant objects and/or documents?
____ Shoot from a variety of angles?
____ Keep the sun to your back when outdoors,?
____ Label files, CDs, and memory cards; and identify which log sheets they correspond to.
____ Complete Video Log(s) and store them with the tapes?
____ Ask a media specialist or other expert for help if needed?
MATERIALS AND EQUIPMENT
____ Video camera
____ Tripod
____ Extra batteries
____ Video Log(s)
____ Written Release Form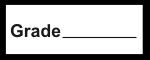 For a PDF of this page click here.