Unit II Classroom Applications of Fieldwork Basics
Lessons 3 and 4
Individual Roles in the Field
ILLUSTRATOR
Interviewer _______________________________________ Date _________________________
Interviee _______________________________________
TASKS
Your task is to "map the space." Answer these questions to help you visualize:
What and where is this place?
What is it used for?
How big is it?
What grabs your attention?
How are the streets laid out? What do the houses look like?
What kinds of things do you see?
Are there a lot of trees and flowers?
How do people use the space?
What does their appearance indicate about the space?
What activities do you see?
What do you hear people say?
Do any overall themes emerge?
Draw a diagram of the space being observed. Sketch rooms, objects, streets, houses, plants and flowers, material culture, people, cars—anything that provides a sense of place.
CHECKLIST: Did you:
____ Gather paper, pencils, and pens in advance?
____ Thoroughly observe the setting to decide what should be drawn?
____ Draw an overall sketch of the space where the interview has taken place: the rooms, objects, streets, houses, foliage, objects, people, cars, bikes, animals, etc.?
____ Do drawings that provide an overall "feel" for the place?
____ Include the people and their appearance in your drawings?
MATERIALS AND EQUIPMENT
____ Sketchpad
____ Pencils, color pencils, or charcoals
____ Tape measure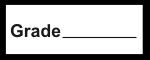 For a PDF of this page click here.